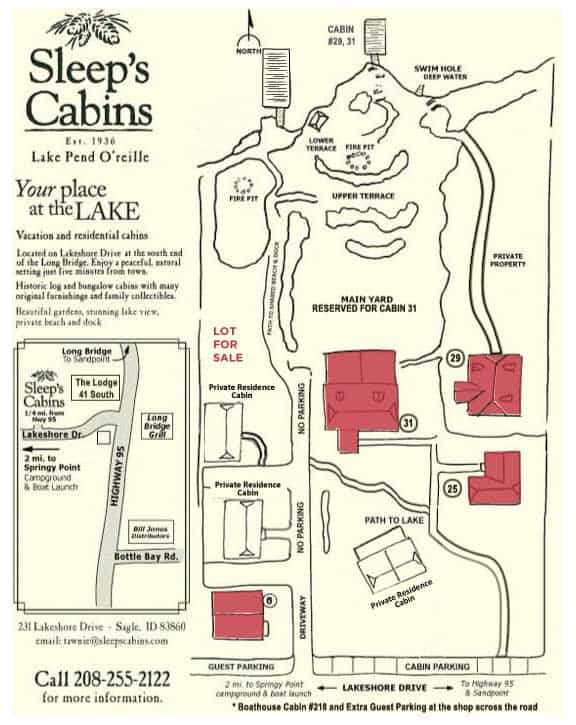 Cabin#29 The Guest Cabin
This cottage sleeps 7 comfortable w/ 2 bedrooms and 1 bath and an extra living room upstairs can be used as a bedroom as it has a futon.
#31 The Sleep Family Cabin
This 2000 sq. ft. cabin comfortably sleeps 10 and has large living, dining and sunroom areas with panoramic views of the lake and Cabinet Mountains.
#6 The Traveler's Cabin
This cozy cabin, with its red linoleum entry porch and richly stained wood floors, cedar wainscoting, period furnishings, vintage toys, books and games, collectible décor and real old-time magazines, is a treasure trove sure to stimulate the imagination and please guests of every age.