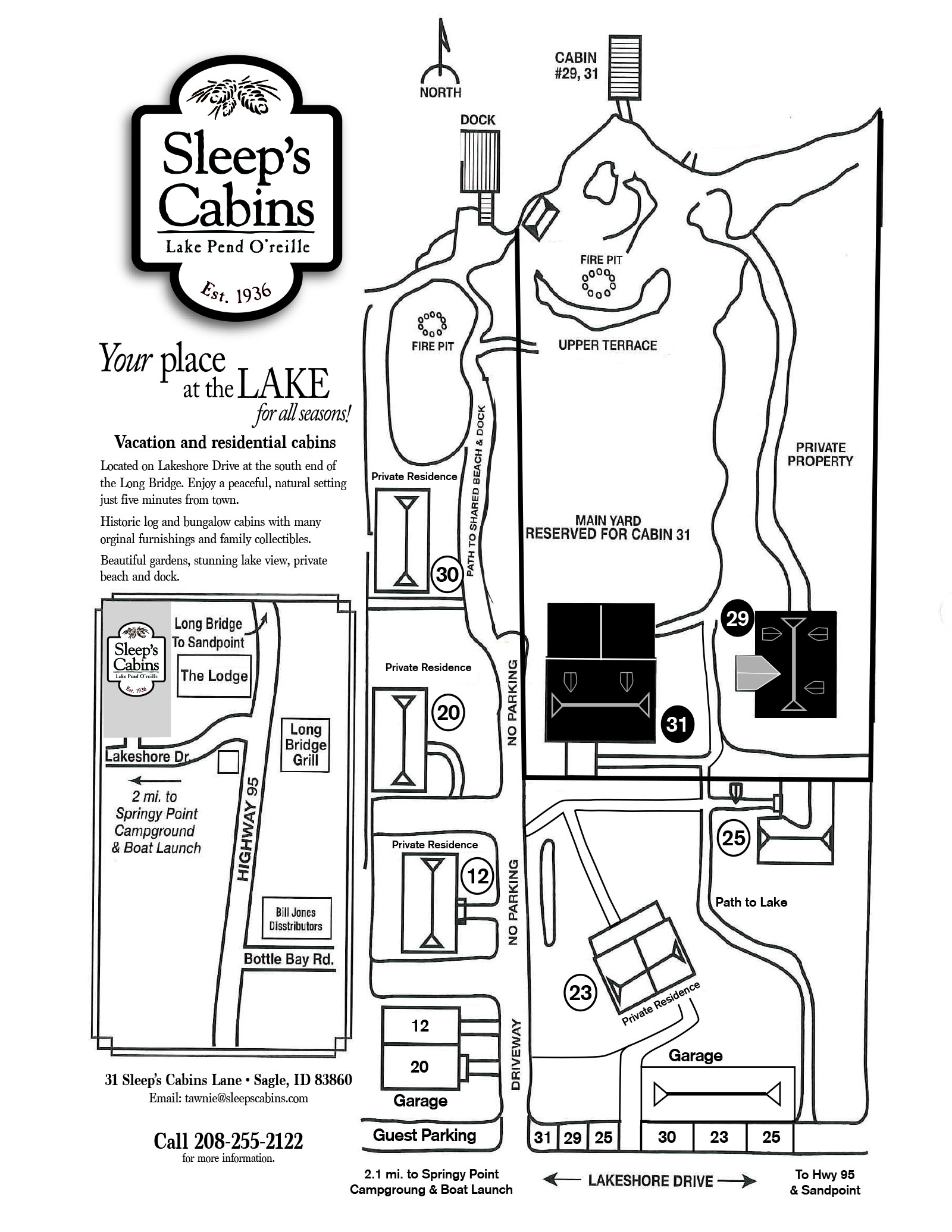 Cabin#29 The Guest Cabin
This cottage sleeps 7 comfortable w/ 2 bedrooms and 1 bath and an extra living room upstairs can be used as a bedroom as it has a futon.
#31 The Sleep Family Cabin
This 2000 sq. ft. cabin comfortably sleeps 10 and has large living, dining and sunroom areas with panoramic views of the lake and Cabinet Mountains.